Blenheim Films is an award-winning independent film and television company based in the UK specialising in making thought provoking television series and feature films intended to inspire change.
We've sold our groundbreaking multi-media productions all over the world as well as formatted programmes for major UK broadcasters. 
Blenheim Films is also fully licensed by the CAA and is able to provide 4K aerial footage via our drone service, details of which can be found here.

Blenheim Films is a family owned, digital production and post production company run by award winning filmmakers who together have produced over 500 hours of broadcast television and theatrically released films.
The senior editorial team has been creating critically acclaimed television and feature films for over 25 years. When it comes to being creative, there's not a lot we can't do – no job is too big or too small. Our creative team of socially minded strategists, content creators and media experts can help you share your stories.
Blenheim Films is based just outside the M 25, not far from Pinewood Studios. Please feel free to contact us via the contact form at the bottom of the page.
Services we have been providing for over 25 years include (but are not limited to) creative digital video production services for film, television and corporate. Our post-production services include 4K offline, online and grading facilities. We work with a range of highly talented in-house and freelance professionals to help our clients realise their vision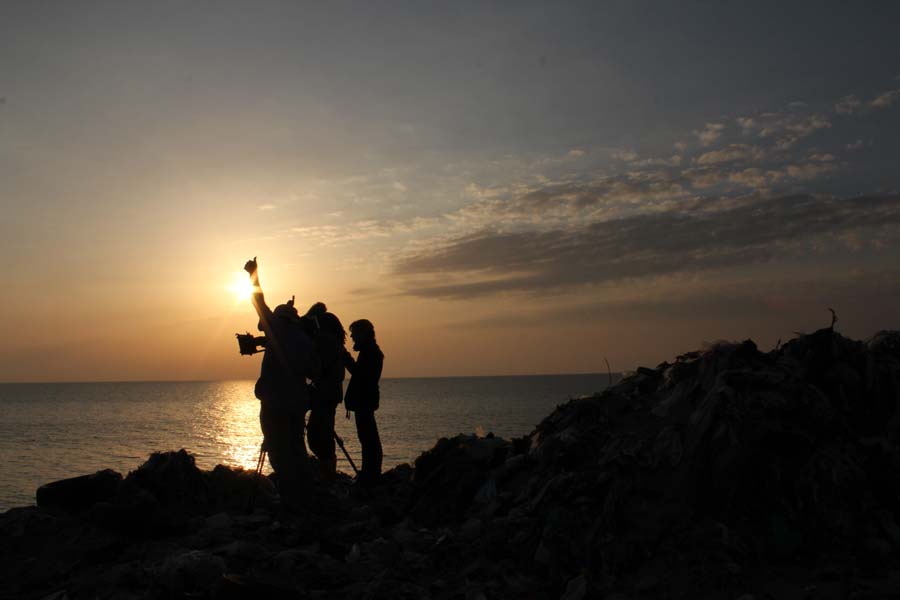 Filming Trashed in Lebanon on a 40 metre high landfill.
Use this form to get in touch for a quote